Safeguarding Vulnerable Young People on Public Transport (Operation Henderson)
Operation Henderson, is a joint initiative being run by the Essex Safeguarding Children Board, Southend Safeguarding Children Partnership and Thurrock Safeguarding Children Partnership, British Transport Police, Essex Police, the Violence and Vulnerability Unit, The Railway Children, Reach Every Generation, rail operators and local councils. It aims to raise awareness of the vulnerability of young people to exploitation and abuse at stations and transport networks in parts of Essex.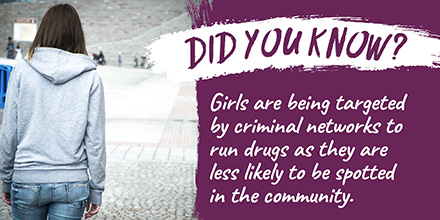 Research and local data have shown transport networks are used by vulnerable young people who may be at risk of sexual exploitation, criminal exploitation and trafficking. Young people often gravitate towards stations because they are traditionally busy, anonymous places that also provide some form of shelter and access to food and drink. Bus and rail networks can also be used by offenders to traffic young people for the purpose of sexual and criminal exploitation. 
Despite restrictions over the past year, research has shown that young people vulnerable to exploitation are just as likely to be using trains, buses and taxis as they were prior to Covid. They may have been unable to stop, for fear of punishment from their exploiters. 
Missing Child
A young person may use a station or form of public transport in an attempt to disappear. Children run away for a number of reasons, on most occasions they return home safely. Every situation is different and there are no set rules about when a child should be considered missing. However, if you have any doubts about whether to contact the police formally to report a child missing, the police will be happy to discuss your concerns and offer advice about what to do.
Find out more about what to do if your child is missing.
Spot the signs of exploitation
Online commodities – receiving game currency and other gifts within games.
Children who are alone and look frightened and maybe have no tickets or money to pay the fare
Children/adults who look frightened in the company of other children or adults
Children travelling alone at night
Those who do not look comfortable with adults they are travelling with
Allows others to speak for them when addressed directly
Those under the influence of alcohol or drugs
Children in school uniform during the school day
Their physical appearance may show signs of injury, malnourishment and maybe unkempt
They might seem unfamiliar with the local area, or not have a local accent
They could be travelling during school hours or unusual hours (early in the morning, late at night)
Are they travelling the same route on a regular basis (once or twice a week)?
They could be receiving excessive texts or phone calls
Are they deliberately avoiding authority figures such as police officers or railway staff?
Some may be with older individuals who are purchasing tickets for them or giving them money for tickets.
Look Closer Campaign - a joint initiative with The Children's Society and British Transport Police encouraging members of the public to learn the signs of child exploitation and understand how to report it if worried. 
Spot It, Stop It scheme encourages businesses to sign up, where they will receive awareness training to increase their knowledge of CSE including the signs to look out for and how to report concerns.
Essex County Lines Campaign - Local campaign to increase knowledge and understanding, including where to turn to for help​.