Home >
Online Exploitation
Online Exploitation
Children can be exploited by bullying, grooming and sexual exploitation whilst using the internet through a variety of devices.
These can include:
Game Consoles
Mobile Phones & Tablets
Laptops & PCs
Smart TVs
When children use the internet there is the potential for people they do not know to be aware of their location, their name, what they look like and other details, that often are automatically public facing through games, apps and messaging services that children and young people may be using.
Children do not always realise they are being exploited, perpetrators often use a different identity when reaching out to communicate with online victims, but this is not always the case.  
What You Can Do
Know the apps:
The most popular apps
Know how they work:
 Facebook is a social network which lets you create a page about yourself. You can add friends, write on people's pages, share photos and videos including live videos.
 Instagram is a picture and video sharing app. Users can post content and use hashtags to share experiences, thoughts or memories with an online community.
Minecraft is a game that lets you build and create a virtual world using building blocks.
Snapchat is an app that lets you send a photo, short video or message to your contacts.
WhatsApp is an instant messaging app which lets you send messages, images and videos to friends in one to one and group chats.
YouTube allows you to watch, create and comment on videos. You can create your own YouTube account, playlists and channel with a public profile.
Know how to set up Parental Controls / adapt settings:
Parents and carers are encouraged to change the settings of the apps and online games that their children use, as to restrict the ways in which they could potentially be targeted by perpetrators. Many apps are public facing automatically, and have to be manually set to 'private' for example.
Parental controls are software and tools which you can install on phones or tablets, games consoles or laptops – and even your home broadband. You can also use them to help you block or filter the content your child sees when searching online. And family-friendly public WiFi can help when you're out and about.
Parental controls are also available to help you to:
plan what time of day your child can go online and how long for
stop them from downloading apps they're too young for 
manage the content different members of the family can see
Where to get help
Always call 999 if immediate risk
Essex police have a dedicated hotline number for parents and carers to report their worries or concerns about potential child exploitation. If you've seen something that doesn't seem right call them on 01245 452058
You can report online abuse through the Child Exploitation and Online Protection Centre (CEOP) the Internet Watch Foundation, or anonymously to Crimestoppers. More information can be found by visiting the below websites.
Resources
ESCB Online Child Sexual Abuse page: Parents and carers can find information specifically related to online sexual abuse by visiting the Child Sexual Exploitation area of our website.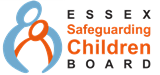 NSPCC Net aware: Parents and carers can find a host of online resources within the NSPCC guide which can be accessed by visiting the website. There is also the option of downloading the guide straight to a mobile device through the Net aware app.
Parent Online Safety Resource Pack: Parents and carers can access printable leaflets covering a range of topics concerning navigating the online world to help keep children safe.
NSPCC - Sexting Advice: Parents and carers can access information and guidance on how to have important yet sometimes difficult conversations with children regarding 'sexting'.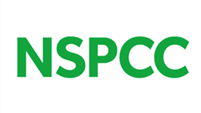 UK Safer Internet Centre: Parents and carers are provided with advice and resources to support you as you support your child to use the internet safely, responsibility and positively.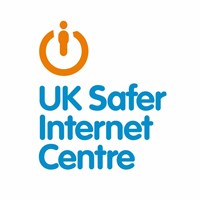 Home Office - Indecent images of children guidance for young people: Guidance to help young people understand the law on making and sharing indecent images of people under 18 years-old. There are also short films that demonstrate the serious harm that viewing indecent images of children can cause.
Support