Home >
Modern Slavery & Trafficking
Modern Slavery & Trafficking
There are several different types of modern slavery, which in the UK, are prohibited under the 2015 Modern Slavery Act. It can include children and adults forced to work in agriculture, domestic work, factories and sweatshops, or girls forced to marry older men.
Someone is in slavery if they are:
forced to work through mental or physical threat
owned or controlled by an 'employer', usually through mental or physical abuse or the threat of abuse
dehumanised, treated as a commodity or bought and sold as 'property'
physically constrained or have restrictions placed on his/her freedom
Trafficking is a type of modern slavery which involves men, women and children being recruited, harboured or brought into a situation of exploitation through the use of violence, deception or coercion and forced to work against their will.  It isn't necessary for someone to have been moved across an international country border for them to be a victim. They can have been moved, harboured and transported within the UK.
When children are trafficked, no violence, deception or coercion needs to be involved: simply bringing them into exploitative conditions constitutes trafficking. Trafficked people have little choice in what happens to them and often suffer abuse due to violence and threats made against them or their families. In effect, they become commodities owned by traffickers, used for profit.
People can be trafficked for many different forms of exploitation, including:
Sexual exploitation - includes the abuse of children for the production of child abuse images/videos.
Domestic servitude - involves a victim being forced to work in usually private households, usually performing domestic chores and childcare duties. Their freedom may be restricted and they may work long hours often for little or no pay, often sleeping where they work.
Forced labour - victims are forced to work long hours for little or no pay in poor conditions under verbal or physical threats of violence to them or their families. It occurs in various industries including construction, manufacturing, hospitality, food packaging, agriculture, maritime and beauty (nail bars). Often victims are housed together in one dwelling.
Criminal exploitation - exploitation of a person to commit a crime, such as pick-pocketing, shop-lifting, cannabis cultivation, drug trafficking and other similar activities that are subject to penalties and imply financial gain for the trafficker. 
Organ removal; forced begging; forced benefit fraud; forced marriage and illegal adoption.
What You Can Do
Know the signs:
Children and young victims often do not recognise they are being exploited. However, there are a number of signs that could indicate a child is being exploited or groomed which can be found on Be A Voice campaign page on the Essex Police website.
Where To Get Help
Always call 999 if immediate risk
Essex police have a dedicated hotline number for parents and carers to report their worries or concerns about potential child exploitation. If you've seen something that doesn't seem right call them on 01245 452058
Resources
National Crime Agency:
The National Referral Mechanism (NRM) is a framework for identifying victims of human trafficking or modern slavery and ensuring they receive the appropriate support.
The NRM is also the mechanism through which the Modern Slavery Human Trafficking Unit (MSHTU) collect data about victims. This information contributes to building a clearer picture about the scope of human trafficking and modern slavery in the UK.
Find out how the NRM process works and download the latest statistics by visiting the NCA website.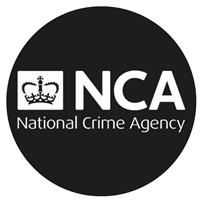 Home Office:
The Home Office Victims of modern slavery – frontline staff guidance gives information to identify and help potential victims of modern slavery (including human trafficking) in England and Wales or is a potential victim of trafficking in Scotland and Northern Ireland.
The guidance, plus referral and assessment forms, can be found on the Home Office website.
Anti-Slavery Commissioner:
The Anti Slavery Commissioner website has information on legislation as well as training materials, guidance and information on your duty to notify the Home Office of potential victims. They have also developed a short video with the South East Strategic Partnerships local authority lead. This is aimed at informing local authority staff of the indicators of modern slavery, signs to look out for and the correct course of action.