Children and Alcohol
Research shows that children as young as seven understand about alcohol and its effects. From this age children can recognise drunkenness and addiction and can tell the difference between acceptable and unacceptable drinking behaviour. Alcohol is a big issue in the UK and talking openly to children about it is important.
Essex Young People's Drug and Alcohol Service 0844 4991323
Drugs
Most young people come into contact with drugs in some form or another at some point in their life. Majority of teens decide not to take them but If they do it can be for a variety of reasons: rebellion, peer pressure or simply curiosity.
As a parent, it's a good idea to fully understand the facts about drugs. If you talk openly to your child about drugs and the the risks and effects different they have, it can help them feel more confident and comfortable about making the right choices both now, and in the future.
Legal Highs
Legal highs are substances which mimic the effects of drugs such as cocaine, ecstasy or cannabis. The main difference is that they're not controlled under the Misuse of Drugs Act. Despite mimicking the effects of illegal drugs, they're chemically and structurally different enough to avoid being officially classified as illegal substances.
One of the biggest problems with legal highs is that little, or no research has gone into their effects, especially their long-term effects. However, we know that if they produce similar psychological effects as cocaine, ecstasy or cannabis, they are also likely to carry similar risks. And some will have new risks that we don't know about yet.
So, legal highs are far from harmless. For example, substances with similar health risks to cocaine and ecstasy can increase the chances of seizures, comas, and in the worst cases, death.
Where to go for support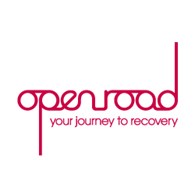 Essex Young People's Drug and Alcohol Service 0844 4991323