Introduction to Foetal Alcohol Spectrum Disorder (FASD)
Who the training is aimed at: Professionals working with pregnant individuals (post and antenatally).
Learning objectives:             
Define how FASD occurs
Identify key FASD policy and terminology
Describe the FASD prevalence with discussion re: high risk groups
Explain how FASD can present across the lifespan
Define how to get a diagnosis
Know where to access support
Delivered by: This FREE training is delivered by Joanna Buckard from Red Balloon Training.
Joanna is a specialist FASD trainer and Health and Social Care Lecturer and has been working within the FASD field for 19 years and within the health, social and education sector for over 25 years. Joanna also works as the Director of Innovation for National FASD is a member of the National FASD Experts Committee. Joanna regularly appears in the media about FASD including Sky news, BBC news , Women's hour and Times radio and has had a book chapter published on Social Care Issues and Complex Family Relationships Intertwined with FASD.
This training has been arranged with Hertfordshire County Council as part of a joint campaign - Dry Mester - Helping Parents-to-be go alcohol free.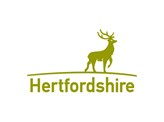 ESCB are administering this course on behalf of Essex County Council and Hertfordshire County Council.